The 10 Acceptable Forms of Identification in Washington State
There are ten forms of identification in Washington State that are considered acceptable for the purpose of purchasing, serving, and selling alcohol, and they are: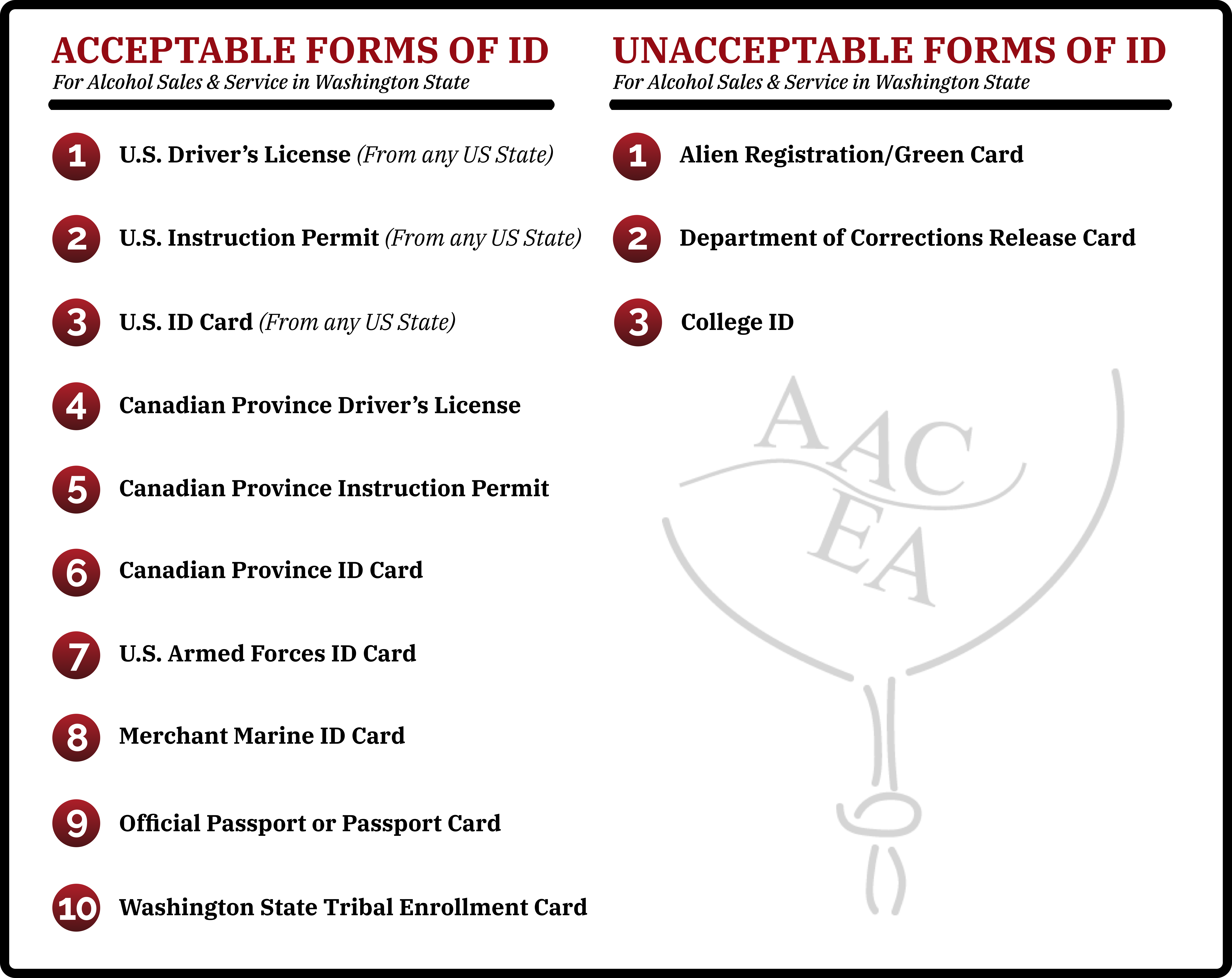 It is imperative that you only serve or sell alcohol to a customer who has one of these ten acceptable forms of identification! Also, be sure to properly check the ID once your customer hands it to you in order to ensure:
Their ID is valid (not expired)
The ID does indeed belong to them and is not a fake ID
The Customer is at least 21 years of age or older
We hope this quick MAST refresher was helpful! A comprehensive training on Washington State Alcohol Selling and Serving laws is the best way to ensure you are on top of your game as someone who works in the alcohol service industry, and signing up for a Class 12/13 Washington MAST Permit Course in order to receive a MAST Card will make sure you're covered!
Cheers, and Happy Training!